Learn how to attract new customers, increase efficiencies, and grow your business with a library of helpful resources. Find use cases and best practices for Digital Pharmacist offerings like digital marketing and our 2-way messaging platform. Each blog post, case study, product spotlight, ebook, and event below is created to help your pharmacy succeed.
The holiday season is upon us, and with this time of year comes an influx of pharmacy calls. As patients seek medication refills before they travel and inquire about vaccinations before their holiday gatherings, it's crucial for pharmacies to optimize their Interactive Voice Response (IVR) systems. A well-thought-out IVR menu and efficient call routing can significantly enhance the customer experience and streamline operations during the busy holiday period. In this blog post, we'll explore essential tips to make sure your IVR systems are holiday-ready.
read more
Concerns surrounding website cost, maintenance, and security led Pharmacy 575's co-owner/ pharmacist, Mark Poling to seek a new solution to streamline their digital presence. With the help of Digital Pharmacist, Pharmacy 575 launched their new HIPAA-compliant website and mobile app which drastically decreased their costs, improved security, and enhanced their patient experience.
read more
Prescription Mart has been a client of Digital Pharmacist's since January 2022. Since becoming a client, they have seen improvements in call volume as their pharmacy has grown.
Prescription Mart is a specialty pharmacy that is owned by a PBM. Their pharmacy's vision is "to provide customized clinical care to each patient and a personal touch to prescription delivery to create relationships that lead to better health." Prescription Mart has over a dozen employees that actively fill prescriptions using DP's automation tools and patient engagement platform. Prescription Mart is based out of Beaumont, Texas, but ships all across the country and has operated as a mail-order pharmacy since 1994. Other services this pharmacy offers includes Medication Synchronization and Medication Therapy Management.
read more
In this case study we discuss how White's Pharmacy increased their website traffic by 400% and made the site more functional for customers and staff members.
read more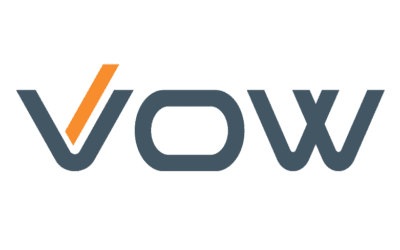 Digital Pharmacist's new solution, Vow IVR, offers pharmacies nationwide advanced digital features with 99.9% uptime.
read more
In just two months, the Digital Pharmacist healthsite and scheduler helped Pets & People Pharmacy increase website traffic by 900%.
read more
Digital Pharmacist's Patient Engagement Platform helped Lino's Pharmacy reach Spanish-speaking patients for COVID-19 vaccination appointments with the new Vaccination Scheduler feature.
read more
Pharmacies today struggle to manage unpredictable DIR fees, which can cut into reimbursement rates and severely affect profit margins. This eBook summarizes the digital tools available to help you offset DIR fees and ensure pharmacy growth.
When thinking through ways we can advocate for our patients and keep them healthy, vaccinations are always at the top of the list. For years front-line healthcare providers have been educating our communities on the importance of receiving vaccines for not only themselves but their families as well.
We have compiled a downloadable guide to provide you with the tools, and hopefully, a few new tricks, to successfully implement and promote a successful vaccination program at your pharmacy.
In this eBook, we have compiled up-to-date information and the latest health recommendations to help you continue to care for patients.
Get insights into the causes and implications of burnout in the pharmacy and actionable steps you can take to promote a healthier, safer, more efficient work environment and thus reduce the risk of medication errors at your pharmacy.
Download our comprehensive guide to enhancing diabetes care at your pharmacy and ensure you are equipped with the tools to make a meaningful difference in the lives of your at-risk patients.
See how your pharmacy can optimize your MTM services to provide patients with the best health outcomes while boosting your revenue in the process.
Are you ready to conquer the holiday season and year-end rush at your pharmacy? Watch for insightful communication tools and strategies to thrive during this season (and every season) at your pharmacy. Watch the Recording >>
Are your pharmacy's performance metrics on track to meet your year-end goals? See how your pharmacy can use EQUIPP to evaluate and improve your measures with ease and efficiency. Watch the Recording >>
Are you planning to leverage Section 179 this tax year? If not, you could be missing out on a huge opportunity to save valuable money while improving day-to-day operations at your pharmacy. Watch the Recording >>