Learn how to attract new customers, increase efficiencies, and grow your business with a library of helpful resources. Find use cases and best practices for Digital Pharmacist offerings like digital marketing and our 2-way messaging platform. Each blog post, case study, product spotlight, ebook, and event below is created to help your pharmacy succeed.
Medication errors have the potential to occur frequently and when we least expect them. Whether it be human error involved in filling the prescription or dispensing it, they can happen at any stage in the process. We are going to discuss ways to reduce medication errors at your pharmacy.
read more
Prescription Mart has been a client of Digital Pharmacist's since January 2022. Since becoming a client, they have seen improvements in call volume as their pharmacy has grown.
Prescription Mart is a specialty pharmacy that is owned by a PBM. Their pharmacy's vision is "to provide customized clinical care to each patient and a personal touch to prescription delivery to create relationships that lead to better health." Prescription Mart has over a dozen employees that actively fill prescriptions using DP's automation tools and patient engagement platform. Prescription Mart is based out of Beaumont, Texas, but ships all across the country and has operated as a mail-order pharmacy since 1994. Other services this pharmacy offers includes Medication Synchronization and Medication Therapy Management.
read more
In this case study we discuss how White's Pharmacy increased their website traffic by 400% and made the site more functional for customers and staff members.
read more
In this case study we discuss our product development process and how we leveraged data & collaboration with our customers to create the Patient Engagement Platform.
read more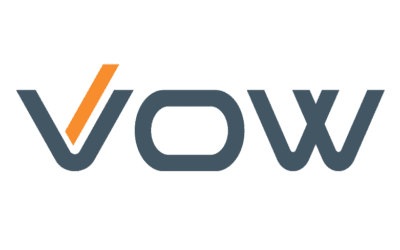 Digital Pharmacist's new solution, Vow IVR, offers pharmacies nationwide advanced digital features with 99.9% uptime.
read more
In just two months, the Digital Pharmacist healthsite and scheduler helped Pets & People Pharmacy increase website traffic by 900%.
read more
Digital Pharmacist's Patient Engagement Platform helped Lino's Pharmacy reach Spanish-speaking patients for COVID-19 vaccination appointments with the new Vaccination Scheduler feature.
read more
Pharmacies today struggle to manage unpredictable DIR fees, which can cut into reimbursement rates and severely affect profit margins. This eBook summarizes the digital tools available to help you offset DIR fees and ensure pharmacy growth.
When thinking through ways we can advocate for our patients and keep them healthy, vaccinations are always at the top of the list. For years front-line healthcare providers have been educating our communities on the importance of receiving vaccines for not only themselves but their families as well.
We have compiled a downloadable guide to provide you with the tools, and hopefully, a few new tricks, to successfully implement and promote a successful vaccination program at your pharmacy.
In this eBook, we have compiled up-to-date information and the latest health recommendations to help you continue to care for patients.
Learn how to identify patients that will lead to increased revenue and profitability, how to take action to pursue them, and how to provide the best level of care for these specific patients.
Heart disease is the leading cause of death among Americans, claiming a life every 34 seconds. Get actionable strategies you can leverage at your pharmacy to promote heart health 365 days a year in this how-to guide.
As a pharmacist, you have so much knowledge to share on immunizations, but you might be stuck when it comes to how to best communicate the information to your patients. Our latest how-to guide contains ideas and resources to help you get started with promoting your services to your patients while educating your local community.
Watch to learn strategies for prioritizing mental health and preventing burnout in the pharmacy workplace to build strong, motivated teams that deliver results. Watch the Recording >>
Whether you are just getting started with Point of Care Testing or are looking for ways to improve and innovate, learn how to unlock all the potential this service can bring to your business. Watch the Recording >>
Whether you're an LTC, specialty, or retail pharmacy, learn how you can revolutionize your after-hours management in a cost-effective way that will save your team valuable time. Watch the Recording >>